"He gave us this Land, a Land flowing with milk and honey."
— DEUTERONOMY, 26:9
Strengthening the Jewish Homeland:
Initiatives in Israel
Sam Israel was committed to a successful and vibrant State of Israel for the Jewish people. Today, the Samis Foundation continues to carry out this vision by focusing giving in six key areas: archaeology, aliyah and absorption, educational support, poverty and social mobility, widows and orphans, and wildlife.
With over $13 million in grants to date, Sam Israel's legacy continues to make an impact on the next generation.
Grantee Highlights Aliyah & Absorption:
Lowering the barriers new immigrants face when integrating into Israeli society by awarding grants to
programs that provide career counseling, job placement, and networking opportunities.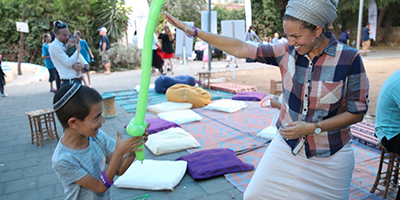 Kav L'Noar
Aliyah & Absorption
Kav L'Noar improves the emotional health of vulnerable communities in Israel by providing therapy for children, teens, and parents, and training for therapists and community leaders. Samis supports therapy for new immigrant children and teens from France dealing with absorption issues, and for children from Lod suffering from trauma as a result of civil unrest.
Nefesh B'Nefesh
Aliyah & Absorption
Samis most recently funded the Samis Aliyah Integration Center at the new Nefesh B'Nefesh headquarters in Jerusalem. Potential and current olim (new immigrants) will be supported and advised by Nefesh B'Nefesh counselors at the Center who support them throughout their immigration process as they seek appropriate employment, housing, and educational opportunities.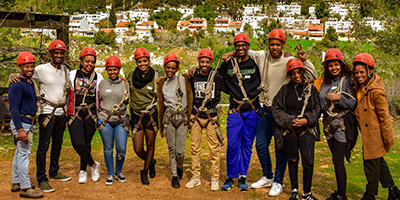 Olim BeYachad
Aliyah & Absorption
Olim Be'Yachad provides Ethiopian Israelis with the support they need to integrate into society. Samis is a funder of the Breaking Barriers for Inclusion program which assists university graduates in overcoming exceptional employment challenges.
Grantee Highlights Archaeology:
Preserving and sharing Israel's archaeological riches and heritage by funding museums and publications about significant
archaeological excavations so the knowledge they uncover can be accessed by the public and studied for generations to come.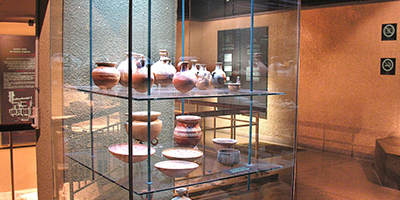 Herodian Quarter Museum
Archaeology
The Samis Foundation is the largest private funder of the Herodian Quarter Museum renovation. An archaeological site dating back to the Second Temple Period, the museum has historical, cultural, and national significance. This massive renovation will launch the museum as one of the premier tourist sites in the Old City of Jerusalem.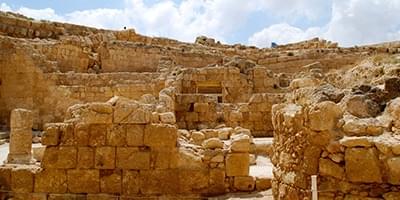 Herodium Excavation Publications
Archaeology
The late Professor Ehud Netzer was an Israeli architect, educator, and archaeologist, known for his extensive excavations at Herodium, where in 2007 he found the tomb of Herod the Great. The Foundation has been instrumental in providing funding for his findings and research, including the publication of his Jericho and Herodium Volumes, respectively. Samis has also contributed to the publication of popular versions of his work through the Israel Exploration Society.
Grantee Highlights Educational Support:
Providing college scholarships and vocational training programs for those in need of support
and the Haredi (ultra-Orthodox) community who strive for greater self-sufficiency.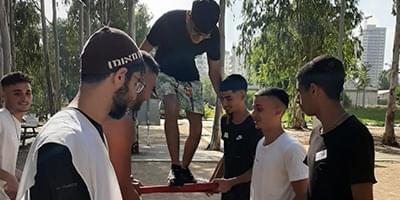 Northern Spirit
Educational Support
The students of the Northern Spirit Hesder Yeshiva in Acre, in the Western Galilee region, are closely involved in community projects throughout the diverse city. The students help children, teens and the elderly who suffer from poverty, or loneliness and require emotional or educational support. Samis provides stipends for a cohort of students studying at the Shaanan College of Education who are committed to working within the community to strengthen the city and Israel's Northern region.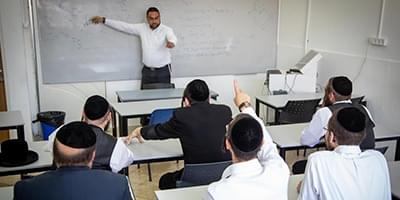 JDC TechVenture
Educational Support
The JDC TechVenture Program is a joint initiative of the JDC, the Israeli Government, and the Haredi Coalition, of which the Foundation is a member. The program seeks to help Haredi men and women overcome obstacles to quality employment in Israel's hi-tech industry by working with members of the community and hi-tech employers to remove barriers to Haredi employment and increase diversity in hiring.
Grantee Highlights Poverty & Social Mobility:
Assisting people on Israel's socio-economic periphery to become independent through employment services and support programs.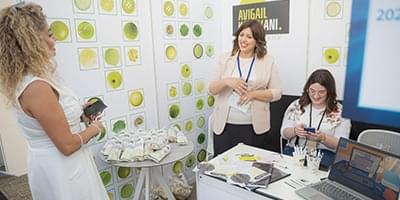 Ogen
Poverty & Social Mobility
Ogen's Keren Shemesh is dedicated to helping small businesses, the driving force of Israel's economy, as they navigate the impact of COVID-19 on the business eco-system. Samis' support of the Business Mentoring for Small Businesses in Crisis program is key to restoring this vital sector of the Israeli economy.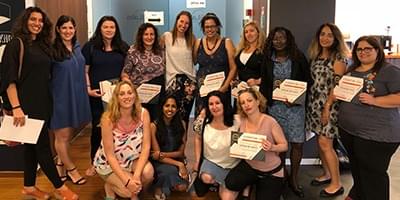 It Works
Poverty & Social Mobility
It Works promotes the economic development of marginalized populations by closing employment and income gaps and diversifying the skilled workforce in Israel's high-tech industries. The Foundation is proud to support the Single Mother's Economic Advancement program which provides women with the concrete skills they need to find employment with competitive wages.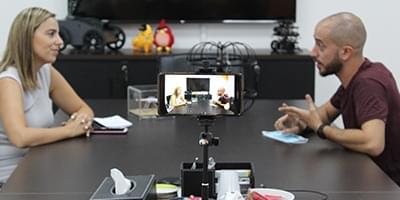 Lauder Employment Center 
Poverty & Social Mobility
The Lauder Employment Center in Be'er Sheva helps young adults find high-quality employment in Israel's southern periphery. The Foundation is a major funder of the Lauder Fellowship program helping talented engineering college graduates find internships and employment opportunities.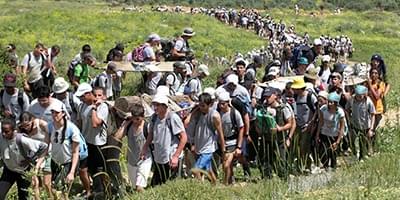 Aharai
Poverty & Social Mobility
Aharai nurtures youth leadership and promotes civic participation among teens and young adults, particularly in marginalized communities. The Foundation supports Aharai's Career Building program which aids young adults in the early stages of building their careers.
Start up for Success
Poverty & Social Mobility
Start Up For Success is an opportunities center for young adults in southern Israel, helping them integrate into higher education and the labor market. The From Success to Career program helps young Ethiopian Israelis through academic counseling and career development tracks.
Economic Empowerment for Women
Poverty & Social Mobility
Economic Empowerment for Women gives low-income women the knowledge and tools to create their own small businesses as a means of gaining financial self-sufficiency. The Foundation provides grants to the Keep on Going program which supports women-owned small businesses during times of crisis through small coaching groups and personalized individual consultations with experienced mentors.
Grantee Highlights Widows & Orphans:
Supporting the needy and vulnerable by giving to shelters and programs for abused women, orphaned children, and at-risk youth.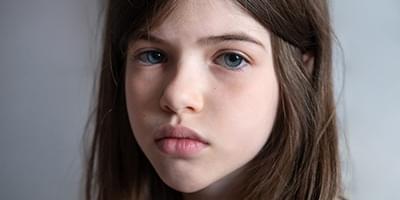 Fair Chance for Children
Widows & Orphans
Fair Chance for Children supports children and adolescents who live in residential care and with foster families by operating social, therapeutic, and educational programs. Samis helps these children by funding mentoring for host families in the Noam program which provides an integrative framework for children who have no family support.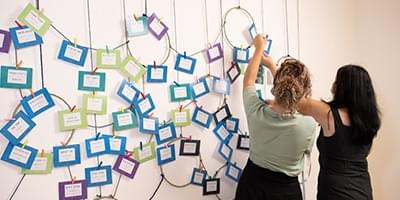 Sheatufim
Widows & Orphans
The Gender-Based Domestic Violence Collective Impact Initiative is the first joint, cross-sector project bringing together players from the public, business, and social sectors to advance a shared systematic plan for dealing with this painful issue. Samis is honored to be a founding partner supporting Sheatufim, which is serving as the organizational backbone managing the process.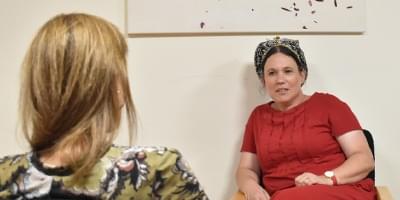 Israel Protection Center
Widows & Orphans
The Israel Protection Center provides comprehensive support to victims and their families as they navigate domestic violence and sexual abuse. The Center focuses on therapy, advocacy, and prevention training. Samis supports both the Domestic Abuse Education program which provides specific outreach to victims and curriculum development for the Prevention Training program for professionals who work directly with children.
Grantee Highlights Wildlife:
Supporting organizations dedicated to wildlife conservation in Israel and education about its importance.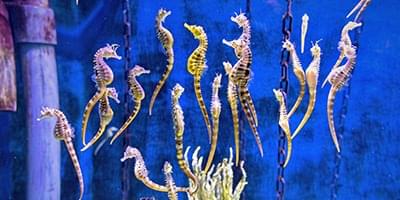 Jerusalem Aquarium
Wildlife
The Gottesman Family Israel Aquarium in Jerusalem opened its doors to the public in 2017. Samis funded the Aquarium's Samuel Israel Aquatic & Animal Care Research Center. The aquarium focuses on Israel's marine environment – the Red Sea and the Mediterranean Sea as well as on the Sea of Galilee and the Dead Sea and provides both children and adults with the opportunity to learn about marine wildlife in Israel.
WATCH:

SAMIS HISTORY & ISRAEL

(2:34)