"For the LORD your God is bringing you into a good land, a land with streams and springs and fountains issuing from plain and hill "
- Devarim/Deuteronomy Ch. 8
Teen Israel Experiences:
The Opportunity of a Lifetime
For teens to truly understand the historical connection of Jews to the land of Israel, appreciate the notion of Jewish peoplehood, and proudly own their place in the chain of Jewish history requires context. An immersive Israel experience is one of the most effective tools for strengthening Jewish identity and cultivating a lasting relationship with the State of Israel. Studies indicate that Israel trips are transformational Jewish experiences, pushing teens to navigate the world with greater independence and ensuring our youth remain engaged in the Jewish community as young adults and beyond.
The Samis Foundation is a proud sponsor of high school summer and academic-term teen Israel experience programs, providing $3,000 summer stipends, and $7,500 academic year stipends directly through Israel experience program providers. A limited number of stipends are available per year.
How to Apply:
High School Academic Semester in Israel Programs
There is no need to submit a separate application to Samis for the academic semester Israel programs. When you apply to one of the programs listed below you will receive a grant directly from the program.
Summer Israel Programs
Day school students and teens participating in summer Israel programs not covered by the RootOne Grant Initiative, can receive a $3,000 Teen Israel Experience Summer Stipend for a Samis approved program of their choice.
The process:
Families should fill out the Samis Foundation Teen Israel Experience Summer Stipend Application. As part of the application, families are asked to submit proof of program enrollment, a receipt for their deposit and commitment to contribute a minimum of $1,500 towards the cost of the program
Teens must complete pre-trip Israel education through the RootOne program
A $3,000 stipend will be sent directly to the program provider on behalf of the student prior to the program start date
Have questions? Please email grantsadministrator@samis.com
STIPEND REQUIREMENTS:
Washington State resident
A teen in 9th-12th grade
Participate in RootOne Israel education pre and post trip programs
Israel trip must be a minimum of 20 days in length
Families must contribute a minimum of $1,500 towards the cost of the program
Teens are only eligible to receive one Samis stipend during high school
Explore Academic Year Israel Programs: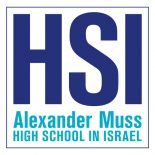 Alexander Muss High School in Israel (AMHSI) Impact Fellowship | Fall Semester
Teens who demonstrate exceptional leadership skills, academic achievement, and a deep connection to their Judaism are chosen to participate in this semester-long study abroad program in Israel. During the program, teens maintain their general studies courses in addition to taking courses on 4,000 years of Israeli and Jewish history, leadership training, social media, marketing, critical thinking, public speaking, and weekly writing and creative assignments. Teens work with local professionals to speak publicly when they return home. Through the Fellowship, they become ambassadors for Israel and get ready for the exciting college experience ahead. The Samis Foundation provides $7,500 grants to teens for the Fall Impact Fellowship program.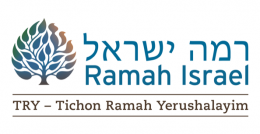 Tichon Ramah Yerushalim (TRY) | Winter & Spring Quarter/Semester
Using Israel as its classroom, Tichon Ramah Yerushalayim (TRY) provides 10th-12th grade students with a transformative experience.  By combining the academic structure of a school with the values of the Ramah Camping Movement, students explore their Jewish identity and connection to the Jewish people as they travel across Israel. TRY is the only Jerusalem-based high school academic program open to Jewish youth from North America interested in learning about their heritage in a Conservative Jewish setting. Students come away from TRY feeling more confident and independent, more connected to Israel and their Judaism, and armed with the ultimate college prep experience. TRY participants are eligible to receive $7,500 Samis grants.

URJ Heller High | Fall & Spring Semester
URJ Heller High elevates and deepens students' knowledge of and connection to Jewish history, Judaism, Zionism and the modern State of Israel. With Israel as our classroom, we build a dynamic learning environment where formal instruction, experiential learning and travel combine to bring Jewish living and learning to life. Our skilled and engaging teachers create an inclusive community that fosters the development of future lay and professional leaders for Reform Judaism. With over 3,500 alumni since its founding in 1961, URJ Heller High (formerly NFTY-EIE) is the most experienced, and trusted high school in Israel program for meaningful Jewish learning, spiritual experiences, personal growth, and academic success. Samis provides $7,500 grants for teen participants from Washington State.
Explore Summer Israel Programs: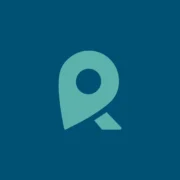 RootOne Israel
RootOne provides $3,000 subsidies for teen Israel trip participants (called RootOne Vouchers), invests in elevating trip curricula and experiences, and works with its partners to create deeper pre- and post-trip engagement opportunities to help strengthen participants' Jewish identities and connections to Israel before they begin college.
Explore Jewish Federation Teen Israel Experience Scholarships: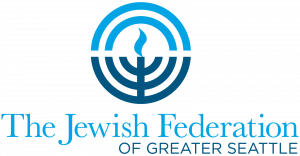 Teen Israel Experience Scholarship Program
The Jewish Federation of Greater Seattle, in partnership with the Samis Foundation, provides needs-based scholarships to teens seeking to participate in an approved Israel Experience program. 81 percent of applicants receive their full requested support. For families in financial need, a Samis stipend can be combined with a Federation needs-based scholarship.
"Israel trip alumni report higher levels of Jewish commitment, Jewish belonging and ritual observance years later than do others with similar Jewish upbringings."

— David Bryfman, CEO Jewish Education Project