RAV CHANINA REMARKED,
"I have learned much from my teachers, more from my colleagues, and the most from my students."
Jewish Day Schools:
Explore The Power of a Jewish Education
Samis is proud to support Jewish day school education in the Seattle area. The Foundation is dedicated to ensuring that our schools are bastions of academic excellence and provide the highest quality Jewish education. With special initiatives and strong partnerships, we are working to make day school affordable and inclusive for students of all abilities.
A day school education provides Jewish children a foundation for their Judaism, giving them crucial knowledge about their culture and religion. Students learn Jewish values, interact with other Jewish children, strengthen their love for Israel, discover how to make meaningful contributions to society and all while receiving an excellent secular education. A day school education instills pride in Jewish identity, and teaches students to succeed in the world around them. Seattle offers a variety of Jewish day school early childhood, middle, elementary schools and high schools to choose from depending upon your religious and academic preferences.
To learn more about the Samis Day School Funding Policy, click HERE. Read the funding policy FAQ HERE.
Help paying for Seattle-area Jewish day schools is more accessible than you think
Find out if your family is eligible for a Day School Affordability grant through the Samis Foundation Day School Affordability Initiative. Even if you think your income is too high to qualify for a traditional scholarship, you may discover you're eligible for a tuition grant with this quick, anonymous eligibility calculator.
Jewish Early Childhood, Elementary & Middle Schools: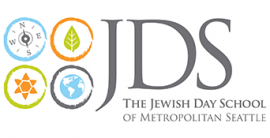 Jewish Day School of Metropolitan Seattle
Early Childhood–8th Grade, Pluralistic, Bellevue
Participating in Samis-supported Day School Affordability funding (DSA) and Traditional Tuition Assistance (TTA).
Established in 1980, JDS is an early childhood through 8th grade independent day school located on seven gorgeous acres in the Crossroads area of Bellevue – just two miles south of Microsoft's main campus. Our inquiry-based learning program fosters critical thinking, problem solving, confidence, collaboration, leadership, innovation and more – all in a global learning environment. Core academics at JDS are enriched with Judaic studies and serve as a foundation for lifelong learning. Ultimately, JDS students know who they are, understand what it means to be part of a community, and are empowered to make a difference in the world by taking action. The sprawling campus includes a STEAM Innovation Lab, a "Design Lab" complete with maker space, green screen and 3-D printer, a state of the art Athletic Center and multiple play and exploratory areas. A diverse community of Jewish families come from across Seattle, extended care and bus service is available. At JDS, curiosity leads to discovery.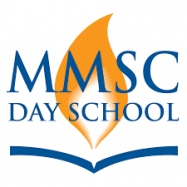 MMSC Day School
Early Childhood–8th Grade, Orthodox, Central District, Seattle
Participating in Samis-supported Day School Affordability funding (DSA) and Traditional Tuition Assistance (TTA).
MMSC Day School provides a traditional Orthodox education to students from across the Pacific Northwest. Named for the Lubavitcher Rebbe Menachem M. Schneerson, and established in 1974, MMSC offers a Jewish Montessori option for parents of young children seeking a traditional education combined with Montessori principles. Students learn at their own pace using Montessori materials and are taught the weekly parsha (Torah portion), the chagim (holidays), math, geography, botany, English, and Hebrew. Grade school students learn general studies including math, English, social studies, reading, and science, along with the weekly parsha, halacha (Jewish laws), and the chagim. MMSC's passionate and dedicated teachers work to foster curiosity in every Jewish child.
Seattle Hebrew Academy
Early Childhood–8th Grade, Modern Orthodox, Capitol Hill, Seattle
Participating in Samis-supported Day School Affordability funding (DSA) and Traditional Tuition Assistance (TTA).
Seattle Hebrew Academy provides a warm learning environment where collaboration is the fabric of each day. The spiritual, emotional and academic growth of each student is central to SHA's mission. Located in the heart of Seattle's Capitol Hill, SHA is a Modern Orthodox Jewish Day School that has served the wider community since 1947. The gorgeous 68,000-square-foot campus is situated in a woodsy part of Capitol Hill, combining relative quiet with convenient access. The school offers a variety of project-based secular and Judaic studies classes including Wired for Reading, Math Connects, Origins and Holocaust Units, Conversational Hebrew, Jewish Music, Physical Education, and Middle School Technology Class. Eighth grade students have the exceptional opportunity to visit Israel on the annual class trip.

Seattle Jewish Community School
K–5th Grade, Pluralistic, Green Lake, Seattle
Participating in Samis-supported Day School Affordability funding (DSA) and Traditional Tuition Assistance (TTA).
Seattle Jewish Community School (SJCS), located in the center of Seattle in Green Lake, provides an inclusive education to children in kindergarten through fifth grade. Founded in 1991, SJCS families embrace a wide range of Jewish beliefs and practices. The school is organized into three multi-age cohorts for children integrating Academics, Jewish Values and Traditions, Social Emotional Learning (SEL), and Specialty subjects to support and nurture each child's intellectual, creative, social emotional, and spiritual growth. SJCS excels at integrating Jewish and secular studies, giving students a thorough and full-bodied approach to education.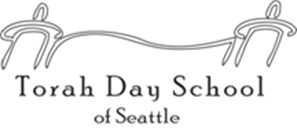 Torah Day School of Seattle
Early Childhood–8th Grade, Orthodox, Seward Park, Seattle
Participating in Traditional Tuition Assistance process (TTA).
Torah Day School of Seattle (TDS) offers students a traditional Orthodox education, that differentiates instruction based on the student's ability and learning style while maintaining high academic standards in Judaic and General Studies. Staff and administration nurture each child in a caring manner, ensuring they are empowered to learn about subjects at their own level and thrive on a passion for Judaism and Torah values. Through a Torah lens, TDS nurtures each student to love Hashem and live Torah, to learn about themselves and the world, and to act with Derech Eretz.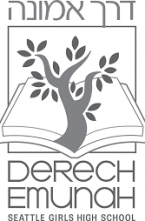 Derech Emunah
Orthodox, Women Only, Seward Park, Seattle
Participating in Traditional Tuition Assistance process (TTA).
Derech Emunah is an all-women Orthodox Jewish high school in Seattle sharing a campus with Torah Day School. Students are well versed in Limudei Kodesh (Jewish studies) as well as secular subjects like language arts, math, science, and art, so they are prepared to attend university, post-high school seminary, or enter the working world upon graduation. The school hosts Shabbatons and multiple group trips throughout the school year. Students in all grades are given the opportunity to partake in group and individual chesed (kindness) programs, ensuring they become contributing members of society, and put their Torah-based values into action.

Northwest Yeshiva High School
Modern Orthodox, Co-Ed, Mercer Island
Participating in Samis-supported Day School Affordability funding (DSA) and Traditional Tuition Assistance (TTA).
Northwest Yeshiva High School (NYHS) is a Co-ed Modern Orthodox High School located on the idyllic and scenic Mercer Island. Established in 1974, NYHS continues to provide an exceptional academic experience through its dual curriculum program. Students are spiritually and academically engaged, taking secular and Jewish classes that emphasize both an experiential learning and seminar-style approach. They learn about the importance of tikkun olam (repairing the world), while deepening pride in their culture, religion, and the state of Israel. All seniors have the unique opportunity to participate in a capstone experience through the March of the Living program, visiting Poland and Israel prior to graduation. The school provides SAT-prep, vigorous academic study and has alumni who go on to attend the most prestigious universities, yeshivot and midrashot in the world after graduation.
The Value of Jewish Day School Education
No matter where you choose to send your children, there is an intrinsic value to Jewish day school, where they will learn how to be productive members of society and spiritually connected Jews.
The Foundation supports tuition assistance at seven of Seattle's Jewish day schools.
Financial aid is administered by each individual school.