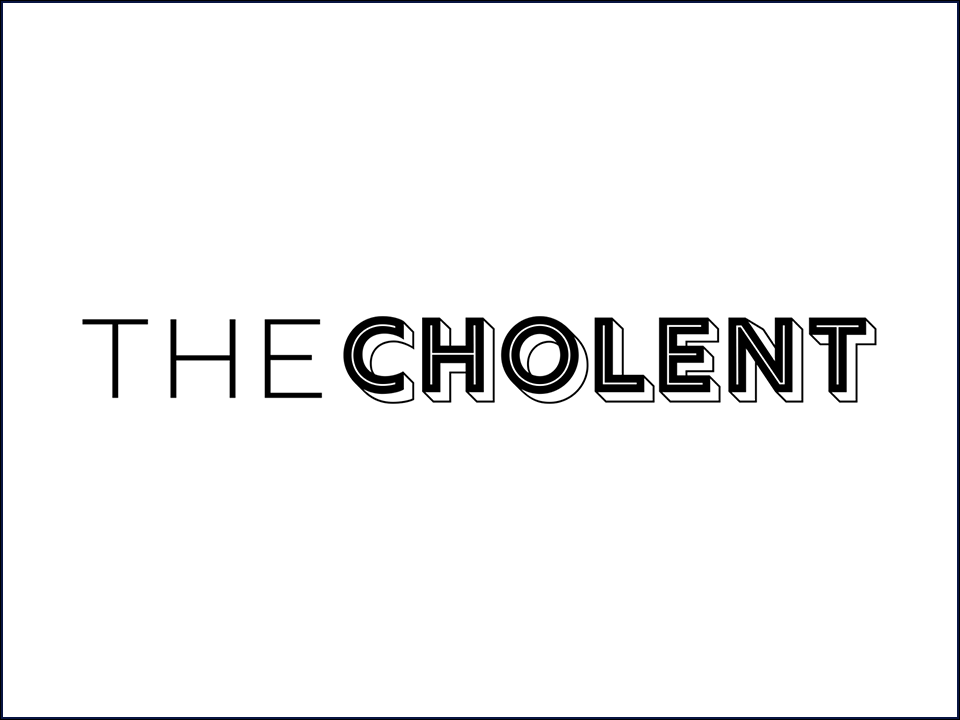 Teaching Kindness: Forget AP Classes. What About AP Humans?
October 18, 2021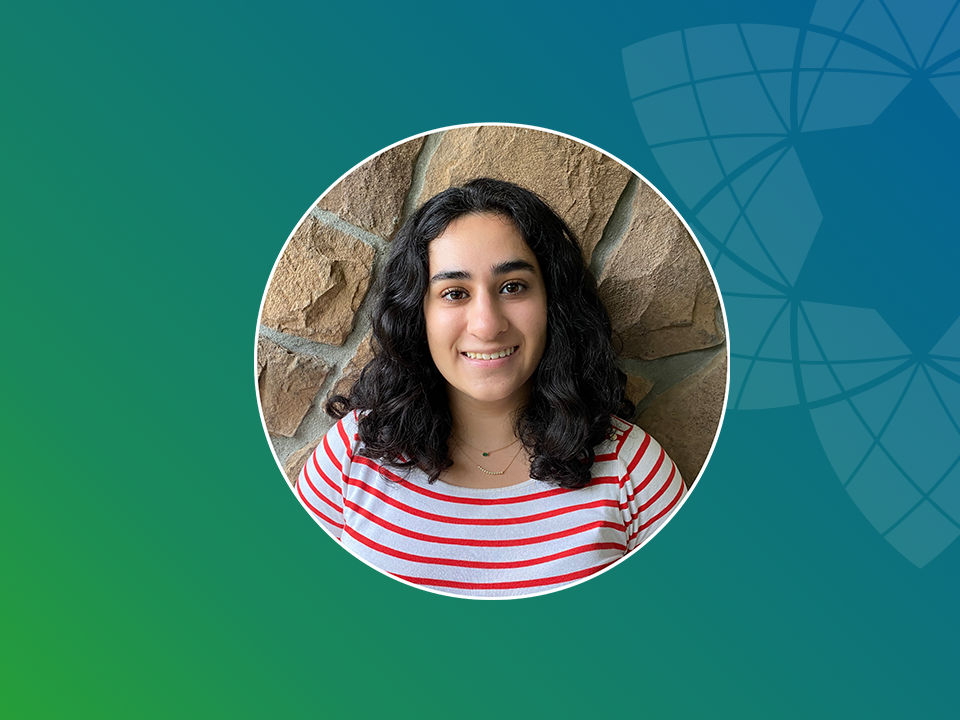 Day School Alumni Spotlight: Fay Koyfman
November 3, 2021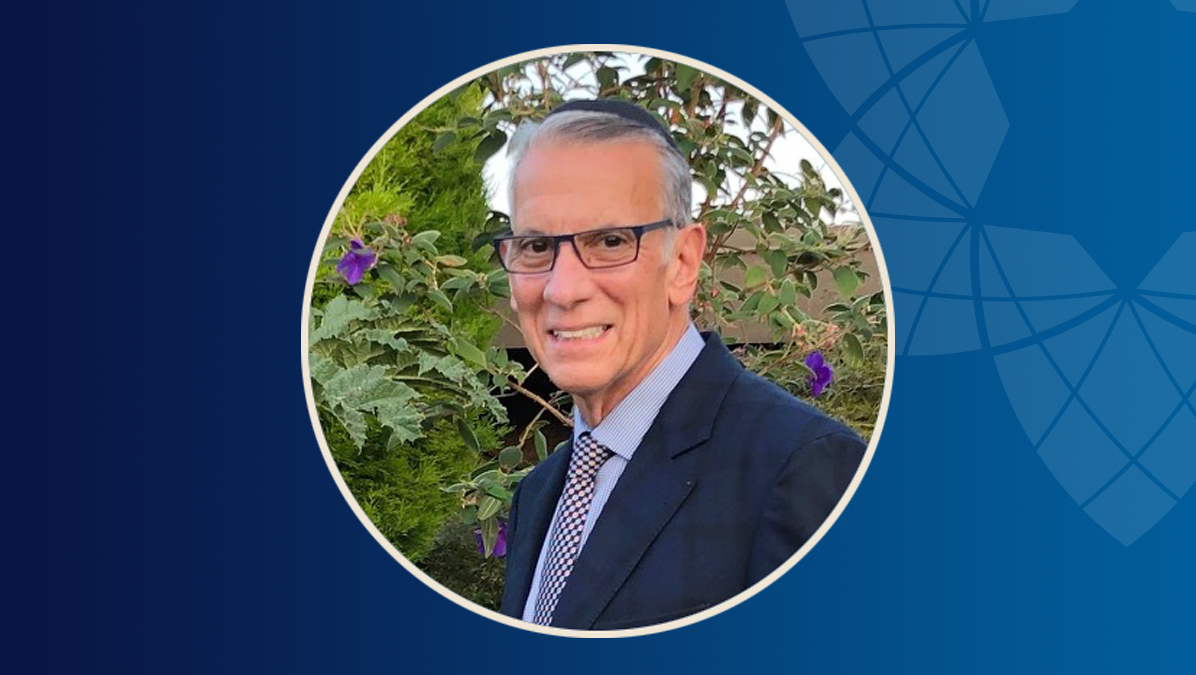 A conversation with real estate expert, passionate community member, and lifetime Samis board member, Eli Almo
---
Years of Service: Lifetime Trustee
Committee (s): Real Estate/Asset Committee Chair, Day School Education Sub-Committee
---
Did you have a personal connection to Sam Israel before joining the board?
When Irwin Trieger and Eddie Hasson were forming the Samis Board, my name came up. The discussion turned into a visit that we had with Sam, Eddie, and his wife Marguerite. We went to Soap Lake and that's when I met Sam Israel. I had known about Sam – I mean who didn't know about Sam in Seattle, especially his real estate expertise? – So we went to his house, or his farm rather, and my wife Rebecca cooked some Ladino delicacies for him to eat. We all had lunch on a big round picnic table and enjoyed ourselves.
Sam showed us around his farm a bit and that's where he got to quizzing me about my interest in Jewish education and what I did professionally. He liked the fact that I worked in real estate and I was passionate about Jewish education. He had a great time and it's like somebody said before, "as long as you're on the right side of Sam, you know you will have a great time" or something like that. He liked to control the conversation. Nevertheless, it was fun and enjoyable to visit with him. I did meet him once before that visit, but I don't remember the context.
Please describe your most memorable interaction with Sam.
In the process of getting to know Sam I found that he was a man with a big very soft heart, warm, genuine and loved the Jewish people so much. I had the opportunity, when his last days were coming, to visit him nearly every day at the nursing home. I would go there on my way home and I would stay for a while; I would joke around with him and try to make him feel better. I realized that he needed the help of a private caregiver so I helped arrange for a gentleman by the name of Michael to come and see him there and be his private caregiver in the nursing home. I was big on exercise for older people, so I engaged him with a trainer, who came to him and trained with him, stretched him out and spent a whole lot of time with him. It was my honor to do that for Sam.
When Sam was lying in bed or not feeling so good, to boost him up I would say, "Hey Sam, I need a loan" and he would get up, his eyes would perk up and he would say "What are you talking about, what are you talking about, I can give you a good interest rate." We used to joke around about that. He had a very unique way of handling if he didn't want to talk to somebody that came in to visit him. He would just lie down on the bed and shut his eyes. People would say, "Oh he's sleeping, maybe now isn't a good time to come visit." He did all kinds of stuff like that! I had a lot of fun talking with him about real estate and where to put his money. He obviously was a great believer in only real estate and not in any other form of investment.
My time with him was spent learning about a man who cares, a very unique man, who had a love and passion for Israel, who cared about widows, orphans and people that could not get an education because they couldn't afford it, and I think, to him, to help these people was the biggest goal he had in this lifetime.
What's the greatest story you ever heard about Sam?
The one I thought that was really funny is about Martin Selig. I think Emily Alhadeff wrote an article about what happened, a while ago in Jewish in Seattle, which you can read online now. But there's an article about when Martin Selig was invited to become one of our trustees. In a helicopter (which Martin Selig owned) it took just about 15-20 minutes by air to get from Seattle to Sam's farm. Sam was going to go pick him up downtown, but something was wrong with his car, so Sam came and picked up Martin Selig in his tractor. It took them an hour to get to Sam's farm. It was so funny to hear that this guy who travels by helicopter… it's just like Sam to escort him to their meeting in his tractor!
Please share about your service on the board.
For the last 27 years, except for two years, I chaired the Real Estate/Asset Committee. We had a tremendous journey together in terms of improving the assets of our real estate portfolio. When we had the recession 10 years ago, downtown Seattle and Pioneer Square were all in deep financial trouble. But with our group of trustees who were real estate magnates in the city, we were able to avoid pitfalls. We bought the Smith Tower, renovated it and sold it, we built the parking garage, and we sold a huge piece of land in Eastern Washington, but the whole time we remained very conservative and, when we had the recession, Samis was not scathed at all. The work that we did, the due diligence we did with the team we had at the time, including William Justin who was head of Samis real estate, paid off. We also had Martin Selig as a trustee who had the benefit of his downtown Seattle high rise experience, and all of these people were just very passionate about the work. We still have a very passionate board today as well. It's really been an honor for me to support the Real Estate side of our work at Samis.
Just now I'm transitioning to grants after all these years and I'm becoming more familiar with that area of our work. The real estate side was all consuming in terms of the height of our business, running and developing it. We had weekly meetings at that time because we were so busy!
Now on the Real Estate side we have Adam Hasson who is doing a phenomenal job. We are really so lucky to have him go through the ranks and be a relative of Sam working at Samis. I think being part of the family likely increases Adam's desire to make us successful. Adam is just a rock star and his work, particularly with negotiating two major ground leases, has really benefited the Foundation for the long term. I hope he will continue to be in that role for many more years.
What is the most meaningful story, event, or experience you can recall related to your service on the Samis Board?
Holding the Chair position on the Real Estate/Asset Committee was meaningful for me. It was really the heart of the Foundation in terms of making money and providing the cash to make grants. Working through the challenges and working with smart and passionate people throughout my whole journey at Samis has been the best time I've ever had. I love my career, I love what I do in business, and taking care of older adults, but knowing that what we do at Samis supports Jewish education and beneficiaries in Israel, that has always driven me to do my best work.
Going to Israel and to the Island of Rhodes to see Sam's hometown was also a really great experience and very emotional for all of us. To see someone that came from such very humble beginnings, immigrated to the United States, and eventually became this icon as a passionate Jewish philanthropist, that's incredible.
How does your personal Jewish journey relate to the Samis mission?
My parents are survivors of the Holocaust from Thessaloniki. They were in Auschwitz Birkenau and they lost their entire family there. After the war they were liberated and they decided to go back to Thessaloniki to see if they could find any of their family, friends, or anyone, but no one was there. Only 1,200 people out of 50,000 survived. Of those who survived, most decided to just leave Greece. Some people moved to Israel. My dad decided to get on a boat to the United States and landed at Ellis Island. From Ellis Island they decided to move to Seattle Washington, having been told that there were Jews there from the Balkan Countries, Rhodes and Greece. So he went to Seattle and the rest is history.
They were just shattered by the experience they had for three and four years in the camps losing all their family and starting alone, without anyone in Seattle. That was a big challenge for them and to see them grow and succeed, was wonderful for us kids to be a part of. My dad found a synagogue in Seattle, made his career working at furniture stores and raised three boys – I'm the middle one. Like many in that generation, my parents didn't spend a whole lot of time talking about their family being killed in the camps.
They were excellent parents and wanted us to succeed. You know, in Thessaloniki it was like a shtetl. Almost everyone was religious – although they went to the soccer game on Friday night – but they were still religious on Shabbat. So, we didn't grow up so observant or so orthodox. I went to public high school, went to Sunday school at Ezra Bessaroth, but that was pretty much it. I realized for myself that I liked being Jewish and meeting new friends, so I gravitated more towards Judaism than others in my family. Friends took me into their homes, welcomed me and helped me to become more religious. I learned Torah and became a more communally involved person. My wife and I have been engaged Jewishly in the community for about 35 years.
Which area of the Foundation's philanthropy most resonates with you and why?
Day school education definitely resonates with me most because I think that education is the most important thing that we can give to our families and our children. Day school leads to Jewish continuity. K-8 education gives a child their Jewish foundation and by the time they reach high school they have solidified what they believe in. I think we are seeing a lot of problems with Jewish continuity and day school is a tool ensure it happens. The day school experience is enhanced by the Israel experience and the camping experience, and combined they are the three educational pillars that will ensure the longevity of our community.
How has serving on the Samis Board impacted your perspective on philanthropy and the Jewish community?
I think that Samis has become really important to the community over the years. For a while, we would ask ourselves how much is the real estate going to produce? Because we needed to produce $5 million to meet the needs of the community. And that was our goal for a long while. Now I think our goal is to generate just under $10 million. I think that without Samis we really wouldn't have the day school structure of today, but now we are really thinking deeply about the best ways to increase enrollment.
We know that the two areas that are impediments to us, for which you need a lot more money than Samis has generated, are the issues of affordability of housing and tuition. When we first got together as an executive committee it was Victor that said 27 years ago that we should cut the tuition at the high school in half and what that did was it allowed more and more parents to engage their families, and have their children get a solid Jewish education. Things were affordable at the time, but now housing has skyrocketed and we need to make a change, we need to find another solution.
What if tuition was free? It feels like I'm exaggerating but on the other hand, imagine what it would look like if we could offer Jewish education for free? What would that take? Does that take other strategic partners to help us? Would it attract others to come to the city? I think Samis can turn the tide. It has the right people on board who I think can move the needle.
Where do you envision the Seattle Jewish community ten or twenty years from now?
I want to see more collaboration and partnership between all the schools. I think that there's a way that we can add economies of scale and create more vibrant, growing schools. I hope that 10 or 20 years from now, enrollment will be tripled to 1,500. I think that something has to change and it's achievable if we really put our heads together. What we're doing right now at Samis with the new strategic plan, I hope will be a catalyst for growth. It's unfortunate that we are witnessing fall out in the day school system now, but we need to work together as a team, collectively across the community. Samis is going to play an important role in the next 20 years that will help us achieve those goals. Before, and I don't mean to belittle it, we were writing out checks. Now we must take a closer look at where the money is going and manage our philanthropy in a way that brings the community closer together and results in better outcomes.