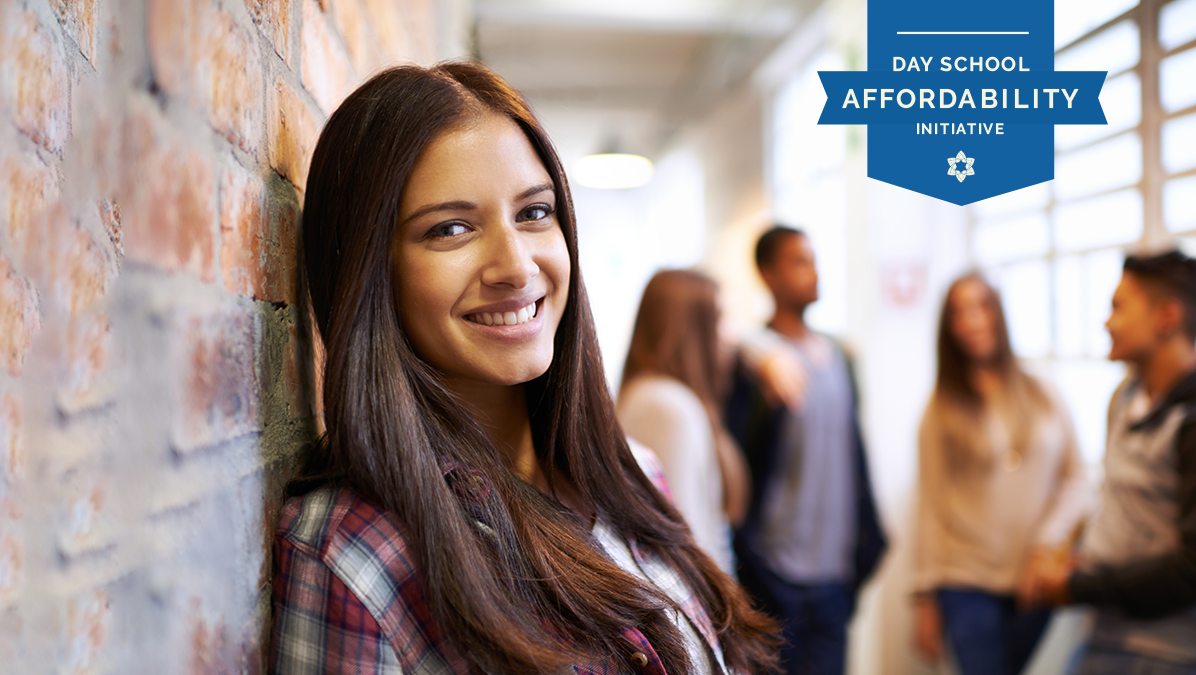 Samis Foundation's New Initiative will Make Jewish Day School Education More Affordable for Many Families
Beginning in the 2022-2023 academic year, Seattle-area families can look forward to a new landscape in Jewish day school affordability for K-12th grades, thanks to an initiative announced today by the Samis Foundation. The Day School Affordability Initiative dramatically expands access to tuition grants for families whose income is too high to qualify for traditional financial aid, but for whom the rising costs of Jewish day school, K-12, has become an increasingly heavy burden.
The Samis Foundation created this new program in recognition of the tough balancing act many Jewish families face when considering whether they can afford to give their children the lifelong benefits of a Jewish day school education.

"Our research shows that many families feel squeezed out of participation in Jewish day school by the high cost of tuition. These are families who recognize the high academic standards at day schools and the unique value a day school education provides, but who are also juggling competing priorities, like saving for college. This program reduces the overall tuition burden, so families can choose Jewish day school now, and still feel comfortable planning for the future. It fulfills the Samis mission of making quality Jewish education a tangible reality for kids in the Washington State," said Connie Kanter, Chief Executive Officer of the Samis Foundation.
Income-Based Formula Caps Day School Tuition
The initiative uses a simple formula to cap a family's annual tuition costs. According to an eligibility estimator provided by Samis, no family earning up to $350,000 will pay more than 15% of their adjusted gross income for all children, or $15,000 per child, whichever is lower. Once the cap is determined, families pay only the adjusted amount, and the Samis Foundation provides funds directly to their chosen school(s) to cover full tuition.

"Jewish families recognize the religious, cultural, and educational benefits of a Jewish day school education for their kids, but we've found that many have a hard time fitting private school tuition into their budgets, especially if they have two or more school-age kids. This program makes quality day school education significantly more affordable for families. It also provides families with peace of mind for future planning," said Melissa Rivkin, Director of Day School Strategy at the Samis Foundation.
Quality Education Now Affordable for More Families
The connection between affordability and Jewish day school participation rates has been a subject of debate among Jewish educators across the country for years. In developing the Day School Affordability Initiative, Samis worked closely with Prizmah Center for Jewish Day Schools to understand similar, successful programs in North America. It also looked at studies that showed that many families who were motivated to try Jewish day school during Covid were thrilled with the value and quality they found there. A majority said they expected to stay enrolled even after Covid restrictions were lifted.

"The value of a well-rounded and rigorous Jewish education came into sharp focus during the pandemic. Student performance and well being remained high across Seattle-area Jewish day schools with the benefit of small classes and high teacher engagement in a culturally supportive community,"explained Maria Erlitz, Samis Board Trustee. "The Samis Foundation Board voted to approve this initiative in order to give all Jewish families the opportunity to send their children to day school at a cost more aligned with their family income."

Grant Applications Available through Area Day Schools
Applications for the Day School Affordability Initiative are available immediately through Samis-supported Jewish day schools in the Washington State. Families of both current and new students are encouraged to apply for the grants. A calculator is available on the Samis Foundation website for families to check eligibility.